The Ember Candle calls to mind crisp fall nights and cozy houses crackling with fireplaces for warmth and comfort as the seasons change. Romantic evenings, good books, and favorite movies allow Ember to take you away to the time of year you love the most.

Spicier notes of clove, black pepper, and incense uplift the spirit with their soothing aromatic blend, providing extra serenity and endless warmth.

Saffron exudes a leather-like exotic touch to this uniquely elegant candle.

Grounded with multiple wood scents and smooth amber and creamy tonka, Ember offers a striking scent that uplifts your spirits with a natural richness sparking intrigue and dimension.
Top notes: black pepper, saffron, smoke
Middle notes: sandalwood, incense, clove
Base notes: tonka, cedar, amber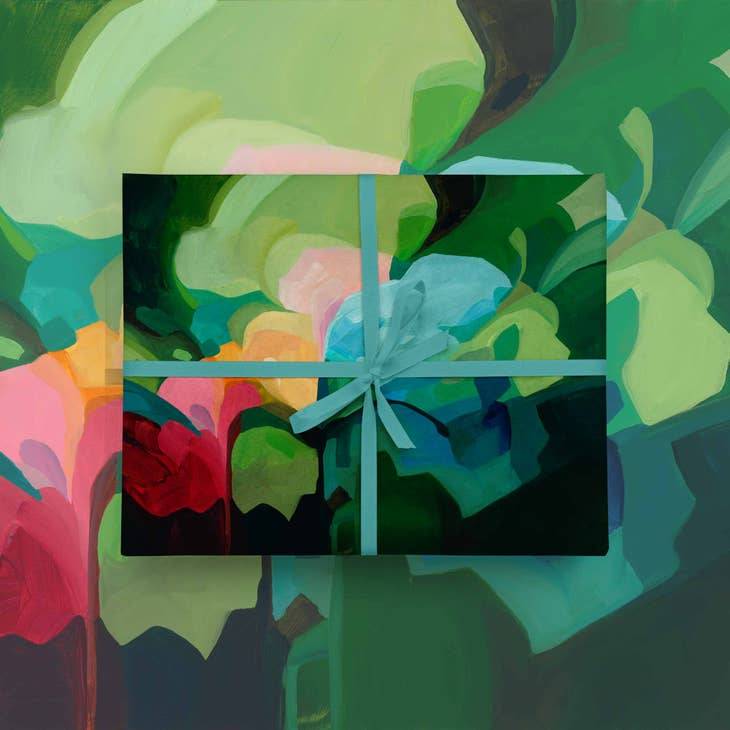 Gifting Simplified & Stylish
Have us wrap your gift and personally handwrite your card.  
Please provide gift message in order details during check out. 
If you forget this step, don't fret, email us at orders@scentandpsyche.com and we will take care of everything!
BUNDLE AND SAVE

Buy 3 for $30. Buy 3 or more and save 20%
PRODUCT DETAILS

6oz amber Jar with gold finish metal lid. Height 2.75" Diameter 2.35"

Height 2.75" Diameter 2.35"
CANDLE CARE + SAFETY

Trim your wick to remove excess charred wood after burning. We recommend keeping the wick length at 1/4".

This candle may create a slight tunnel while burning during the first few hours of use. For best results burn long enough for the melt pool to extend to the vessel edge every time.

Ensure your candle is placed on a heat-safe surface. Follow the 2 feet rule to distance from flammable objects.

Do not allow wick trimmings, dust, or other materials to accumulate in the wax pool.

Do not transport your candle while burning. Let vessel cool prior to touching or moving.

To ensure safety and longevity, be sure to check the bottom of your candle for additional instructions, including details on when to discontinue use.

Scent and Psyche is not responsible for any user misuse or negligence.
ORDER FULFILLMENT + SHIPPING

Most orders ship within 1-2 business days.
confirmation email within 24 hours of placing your order, you can contact customerservice@scentandpsyche for a status update.  

Orders are shipped by UPS ground and usually arrive within 1-4 days of ship date depending on location and distance from Minneapollis. If your order is urgent or if you need special considerations, please feel free to email us and we will strive to accomodate your needs. If you have questions, we are also available by chat.

International
packages may be subject to customs, duties or other fees that are calculated by
country. The customer is responsible for paying any and all customs duties and
fees. International packages may be delayed by customs. Unfortunately, we at Scent
and Psyche have no control over these circumstances.
CUSTOMIZATION

We provide customized labels on our current candle vessels and fragrances for weddings, events, and client or corporate gifting.

Artisan made with care
Our candles are ethically produced using the finest quality ingredients and materials.
Each small batch is hand-poured in our woman-owned studio in Minneapolis, Minnesota, USA
Premium All-Natural Coconut Soy Wax
This slow and clean burning natural wax is the premium choice for luxury candle makers for its beautiful creamy texture and powerful scent throw. Not only is it free of paraffin or petroleum, but our wax is also vegan and cruelty-free.
U.S.A. Handcrafted Natural Crackling Wood Wicks
Enjoy the multi-sensory effect of our softly crackling, eco-friendly wood wicks. Our wicks are 100% natural wood from Sappy Fruit Trees, sustainably sourced in the USA from FSC-certified mills. The adhesives used are vegan and non-toxic. Not only are these wicks clean-burning, with very little soot and smoke, they also provide an even burn throughout the life of your candle and a sizeable scent-throwing melt pool (which, in our humble opinion, is far superior to cotton wick candles).
Carefully Sourced, High Quality, Clean Fragrance Oils
Always phthalate-free and exclude toxic ingredients that require a Proposition 65 warning in California.
Made in Minnesota, U.S.A.