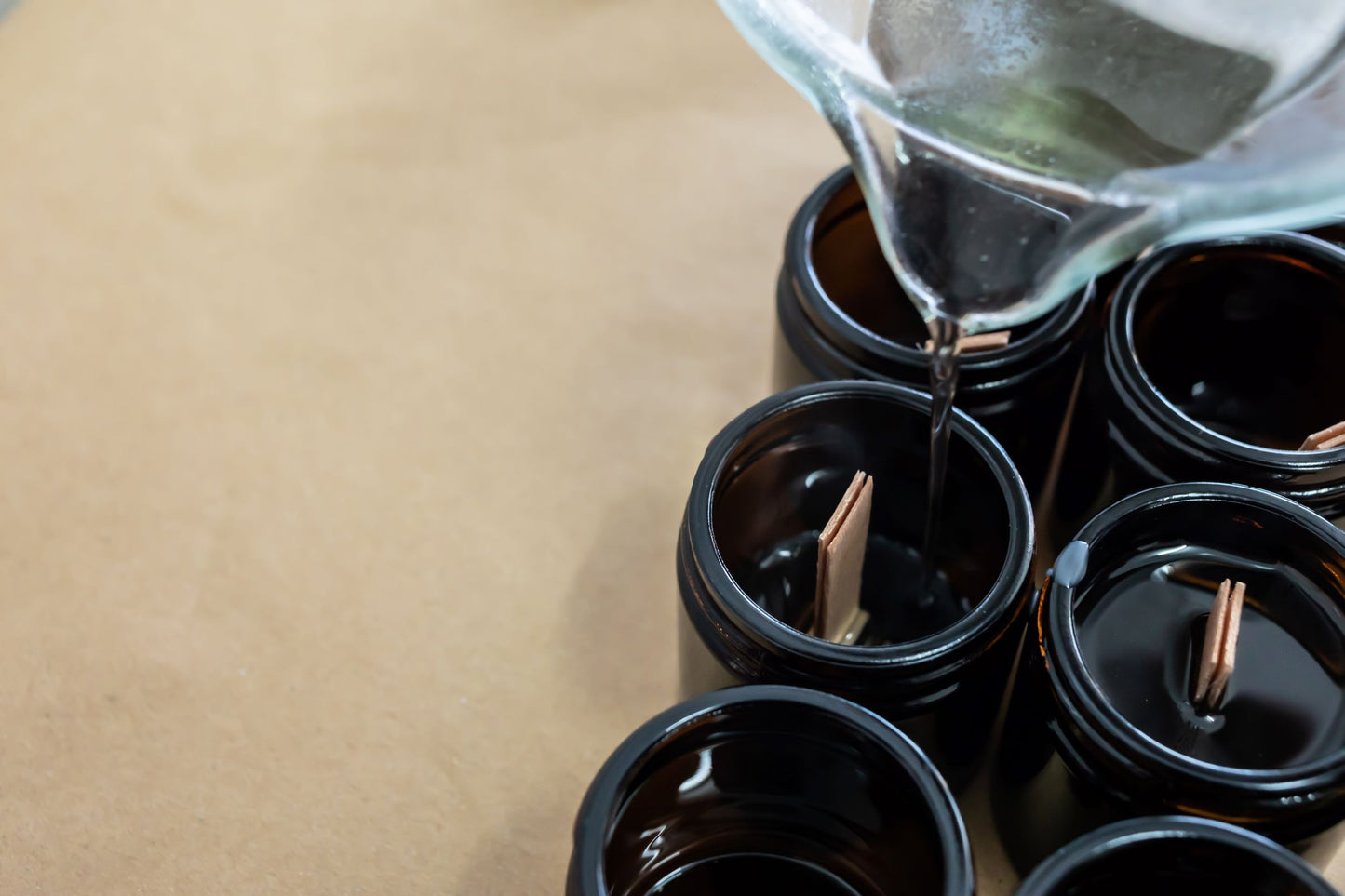 Artisan made with care
Our candles are ethically produced using the finest quality ingredients and materials.
Each small batch is hand-poured in our woman-owned studio in Minneapolis, Minnesota, USA
Premium All-Natural Coconut Soy Wax
This slow and clean burning natural wax is the premium choice for luxury candle makers for its beautiful creamy texture and powerful scent throw. Not only is it free of paraffin or petroleum, but our wax is also vegan and cruelty-free.
U.S.A. Handcrafted Natural Crackling Wood Wicks
Enjoy the multi-sensory effect of our softly crackling, eco-friendly wood wicks. Our wicks are 100% natural wood from Sappy Fruit Trees, sustainably sourced in the USA from FSC-certified mills. The adhesives used are vegan and non-toxic. Not only are these wicks clean-burning, with very little soot and smoke, they also provide an even burn throughout the life of your candle and a sizeable scent-throwing melt pool (which, in our humble opinion, is far superior to cotton wick candles).
Carefully Sourced, High Quality, Clean Fragrance Oils
Always phthalate-free and exclude toxic ingredients that require a Proposition 65 warning in California.